The following is a guest post by NPSIG volunteer Michelle Gibeault, an academic librarian at the University of Arkansas (USA).
---
Professor Joseph Cannataci, from the Department of Information Policy and Governance at the University of Malta, is the UN Human Rights Council's first appointee to a new position– Special Rapporteur on the right to privacy in the digital age.
I enjoyed reading and recommend Cannataci's brief interview with Adam Alexander in the Guardian. Cannataci indicates that he will aggressively question business models that exploit user data. In this he is uncompromising: "Some people were complaining because they couldn't find me on Facebook. They couldn't find me on Twitter. But since I believe in privacy, I've never felt the need for it."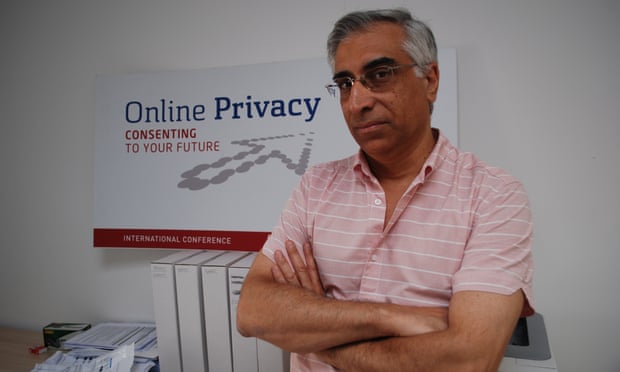 Joseph Cannataci, UN special rapporteur on privacy. Photograph: Adam Alexander, The Guardian
As a young librarian, many of Cannataci's concerns align with my own– I seek a culture of librarianship that is wise to the fact that information spaces cannot also be surveillance spaces. I asked Alison Macrina of the Library Freedom Project to help me contextualize Cannataci's Guardian interview. She corresponded with me via email.
"I am thrilled to see that the UN has appointed a special rapporteur on privacy. I hope to see from him the same kind of work that the UN special rapporteur on free expression has put forth." Macrina specified that the work of David Kaye has led to practical recommendations—that protecting and promoting Tor and other privacy tools constitute necessary practices for free societies.
I asked Macrina to help me understand Cannataci's suggestion that Facebook and Twitter are essentially the same in privacy terms:
"As for his view that Facebook and Twitter are equally bad…well, no, he's not right about that. Twitter isn't perfect by any stretch… they still track you with ads and personalization and through the use of beacons and analytics and all that nonsense. But they also allow you to be anonymous (no "Real Name Policy" e.g. Facebook) and to my knowledge they don't scan your direct messages in the way that Facebook does, or do facial recognition on your photos like FB… I get why he lumped FB and Twitter in together – none of these sites are great for privacy. But Twitter seems to care a bit more and is less egregious in its violations."
Of her own online activity Macrina said: "I use Twitter, logging in only over Tor, and I keep NoScript turned on to block advertising scripts."
So, for those of us young librarians who may not be decision makers in our own libraries, we can seek a balance for ourselves, but in case you're reading and feeling "why is this urgent?," if, for example, your library school didn't require viewing of the film The Lives of Others,  IFLA has your back. A few days ago, a published statement on "Privacy in the Library Environment" provides a succinct distillation of why everyone, but especially librarians, should care:
Excessive data collection and use threatens individual users' privacy and has other social and legal consequences. When Internet users are aware of large-scale data collection and surveillance, they may self-censor their behavior due to the fear of unexpected consequences. Excessive data collection can then have a chilling effect on society, narrowing an individual's right to freedom of speech and freedom of expression as a result of this perceived threat. Limiting freedom of speech and expression has the potential to compromise democracy and civil engagement.
The 'library environment' is inextricable from the larger digital landscape. It's up to us, as librarians, to be thoughtful and informed in the struggle to advocate for policies to limit unchecked surveillance. In that regard, Joseph Cannataci will be a voice worthy of our consideration.
Please share your thoughts in the comments.
---
Michelle Gibeault is an academic librarian at the University of Arkansas, a public university in the southern United States. In her role as English & Communication Librarian, she focuses on helping students develop fluency with the changing information landscape. As a consequence, learning spaces, ecomedia, and library instruction pedagogy are research topics of interest for Michelle. If you would like to contact her, please write to gibeault (at) uark.edu.